The Canon 800mm f5.6
We have been saving up for a long time for the biggest, best telephoto lens that Canon make. The 800mm f5.6. We drove all the way to Leven in Scotland to pick it up.
The light on the way up was beautiful but conditions were grey on the way home...
Edinburgh castle, taken from Aberdour, over 8 miles away, over the firth of Forth, using the 2x converter to give a total focal length of 1.6m. A passing comment to an on-looker was that it was easier than crossing the bridge...
My first attempts at Bird-in-flight with wild birds of prey. Handheld in poor light: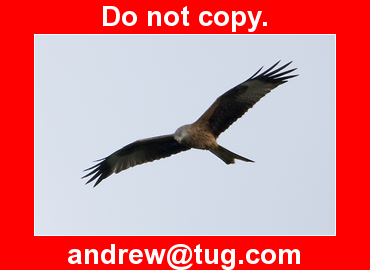 It is a behemoth. The lens and hood is 60cm long (note that it isn't 80cm as you might think - the word "telephoto" actualy means that the physical length is less than the focal length). With the camera, it weighs around 6kg. The image stabilisation is superb. Even sat on a tripod, the unstabilised image bounces around uncontrollably, but when you press the button, it simply locks solid.