Crocodile Grip
Crocodile line grip by Andreas Fischbacher.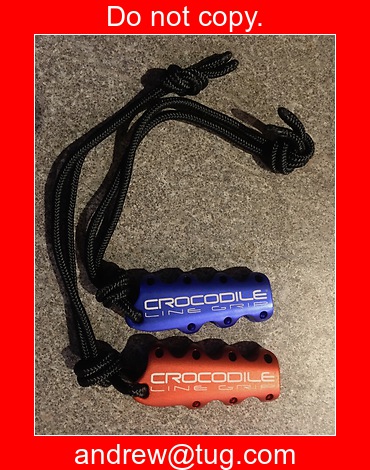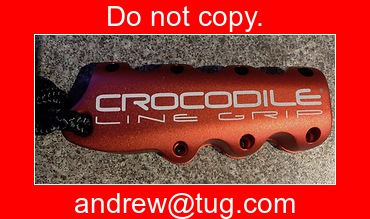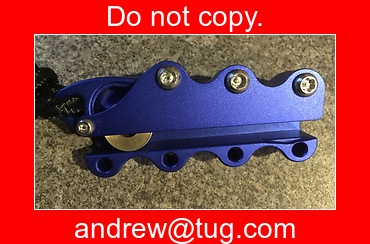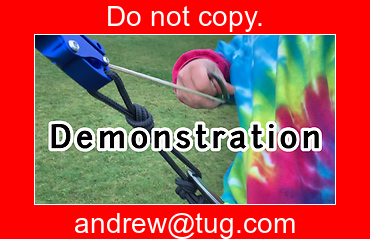 Note that the line grip is a convenience device, not safety equipment. If you want to climb a line, use an ascender, climbing rope and proper training, not kite line with a line grip.
Item
Price
Crocodile Line Grip
Javascript Required
Pick an appropriate currency:
Talk to us about custom, ready to fly bundles (typically including kite, main line, pilot kite, pilot line and compression bag to suit your needs). All prices subject to confirmation. Prices in GBP (£), Euro (€), PLN or SEK are VAT paid. Shipping added at cost. Non European prices only available outside the European Union. Additional taxes and fees may be payable in some territories. Errors and omissions excepted. The items above are not toys, they are not intended for use in play by children under 14 years of age.