Pilot
Whilst many of the display kites will fly on their own, a pilot kite helps with the launching and results in a more stable reliable flight, giving you more time to admire them and requiring less time for re-launching. Some of the more modern, adventurous designs require a pilot kite in order to be able to fly at all. Pilots come in a wide variety of sizes to suit different kites and different wind. Because kite don't scale, the designs have diverged and over many, many years of development, they have all developed into different configurations as they are optimised and refined. The largest, the 22m2 kite works most reliably when supplemented by a 2m2 pilot itself. See my blog.
Use the tug.com paint tool to choose the colour of your Pilot.
Designed and manufactured by Peter Lynn
Kite
Price
2m2 Pilot
Javascript Required
4m2 Pilot
Javascript Required
New 8m2 Pilot
Javascript Required
12m2 Pilot
Javascript Required
22m2 Pilot
Javascript Required
Pawita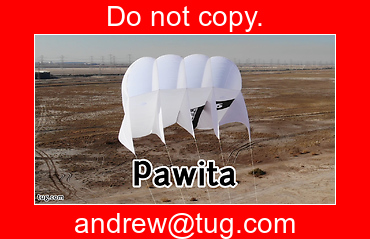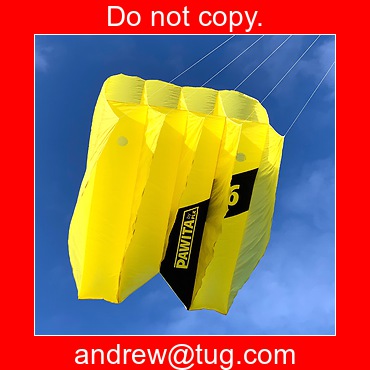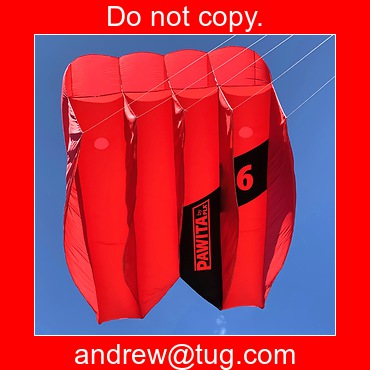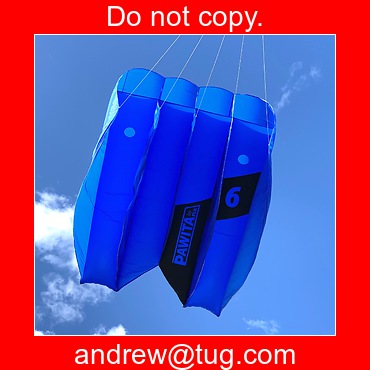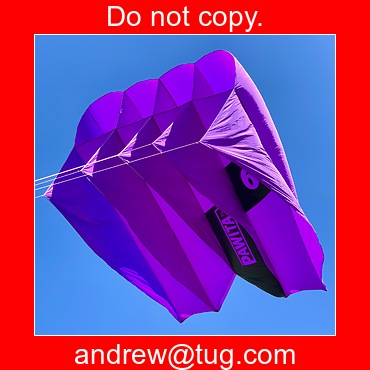 The new Pawita pilot (a contraction of "Pilot and AWITA"). The Pawita behaves differently from the regular PLK pilot. It has the advantage that it is very happy to fly on a short line - it has excellent correcting characteristics in the most challenging and blustery conditions. On the other hand, it is a little tricker to launch single handed and is less likely to recover from deflation. This one is around 6 square meters and delivers good pull for it's size. The video linked above is shot in light and very light wind conditions.
Kite
Price
6m2 Pawita
Javascript Required
| Pick Currency: | Payment method: | VAT/MwSt: |
| --- | --- | --- |
| | | |
| | | |
| | Paypal only available outside UK/EU | VAT/MwSt only required in UK/EU |
| | | |
| | | |
| | | |
The items above are not toys, they are not intended for use in play by children under 14 years of age.
Please consult the TUG.COM Subsidised Shipping Policy